Limited Edition Tattooing coming to Five Points Fest!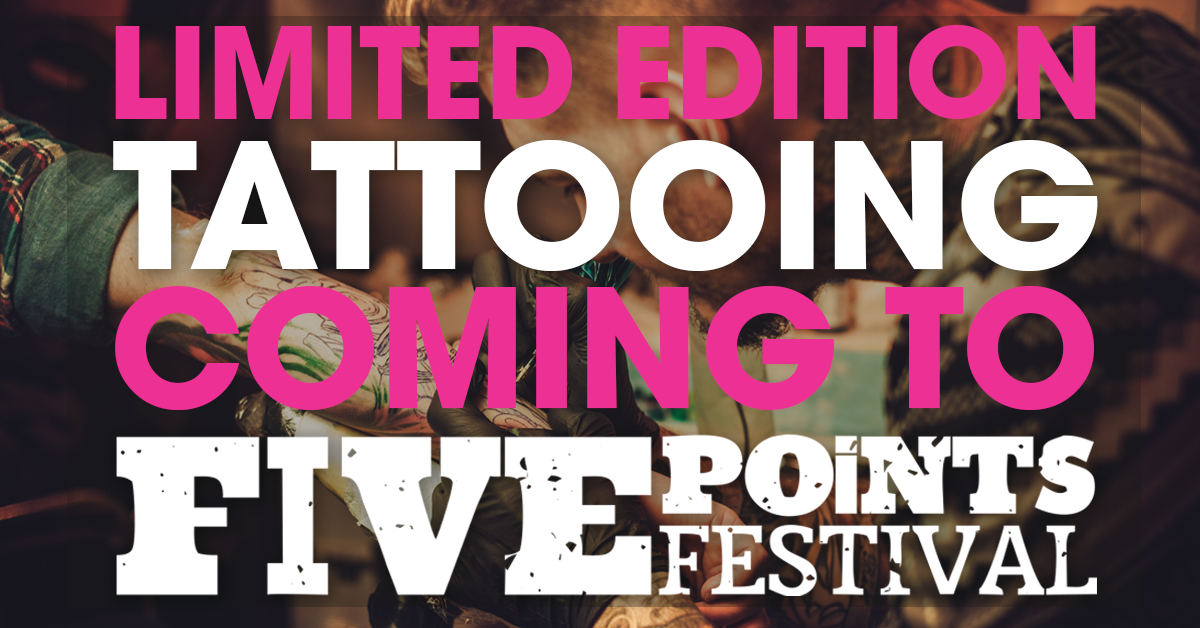 Limited Edition Tattooing coming to Five Points Fest!
We are excited to announce that an exciting new experience is coming to the festival in 2019: TATTOOING! That's right, in addition to Designer Toys, Indie Comics, Craft Beer, Kaiju & Sofubi, Street Art and Live Painting, we will be adding live tattooing to the festivities.
As with everything Five Points Fest, the new tattoo experience is fully curated! Want a personalized tattoo of a sketch by Quiccs? How about Jeff Lamm monster? Or Czee canbot? We have them all!
Over the course of the Five Points Fest weekend (June 1 -2, 2019), you can get an original sketch created in-person by one of our iconic artists, then get that design inked into your flesh by one of our amazing tattoo artists, Benjamin Scott or Daniel Rotundo.
If that's not enough (and how could it not be?) we will also have a sweet selection of original designs by the likes of Ron English, James Groman, Tara McPherson, Punk Drunkers & Skull Toys, all of which are artist approved to be inked at Five Points Fest!
To get a tattoo, you must be 18 years of age with a valid ID. So, if you're looking for a super fun reminder of your awesome time at Five Points Fest, make sure you reserve your spot as soon as they become available as space is limited and walk-ups will not be guaranteed.
Next week we'll begin revealing the original designs and details via our Instagram, so make sure to keep a close watch, otherwise, you'll miss out on this totally badass opportunity!