Flash Sheet #1 Full Reveal!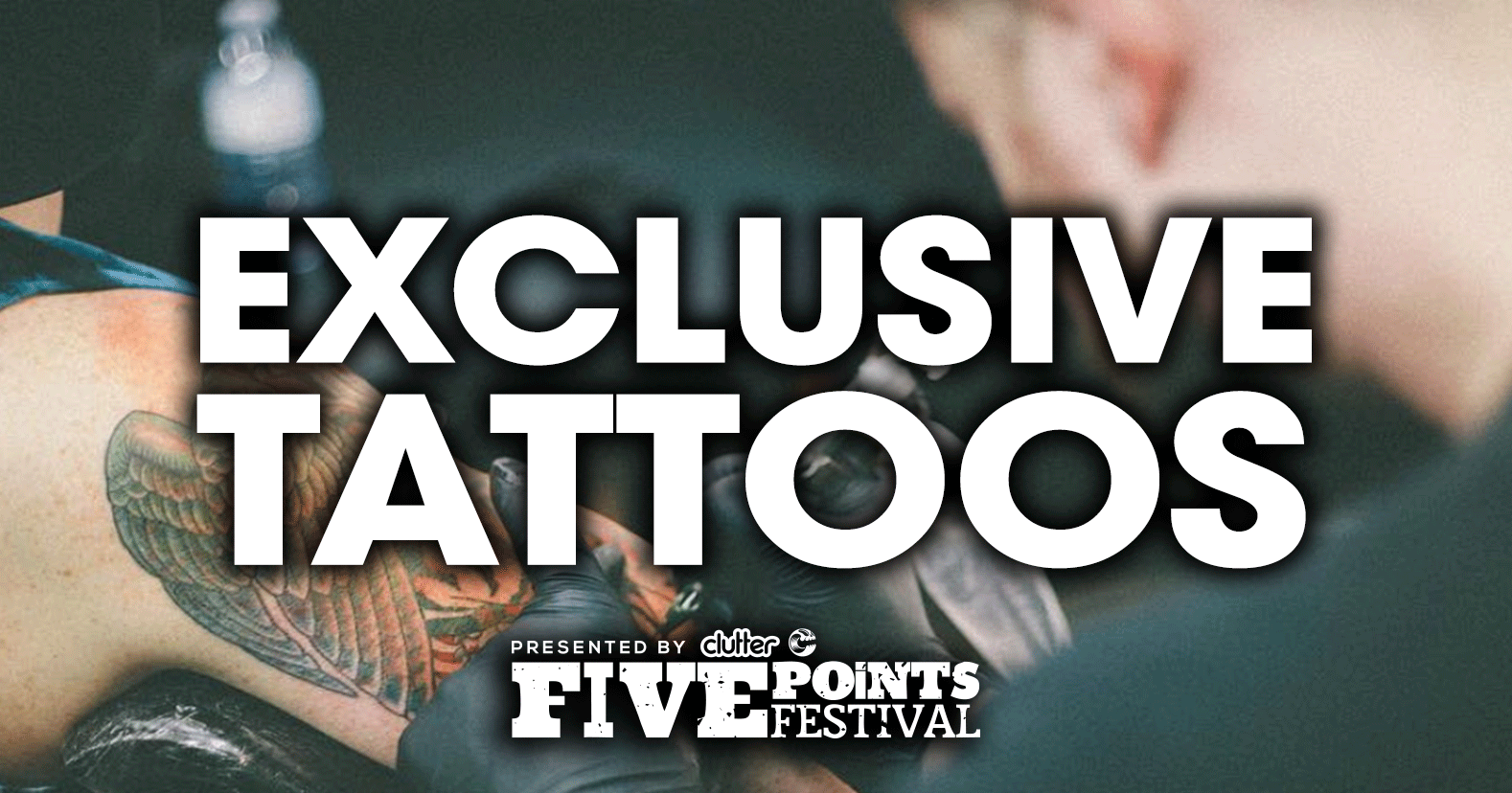 Introducing the Five Points Fest Tattoo Parlour, flash sheet 1!
We are super excited to release our first sheet of EXCLUSIVE tattoo flash for Five Points Fest 2019!
Featuring artwork by Ron English, Punk Drunkers, Skull Toys, James Groman X Thomas Fernandez, Clutter Magazine, Scarecrowoven and also our very own Five Points Fest logos!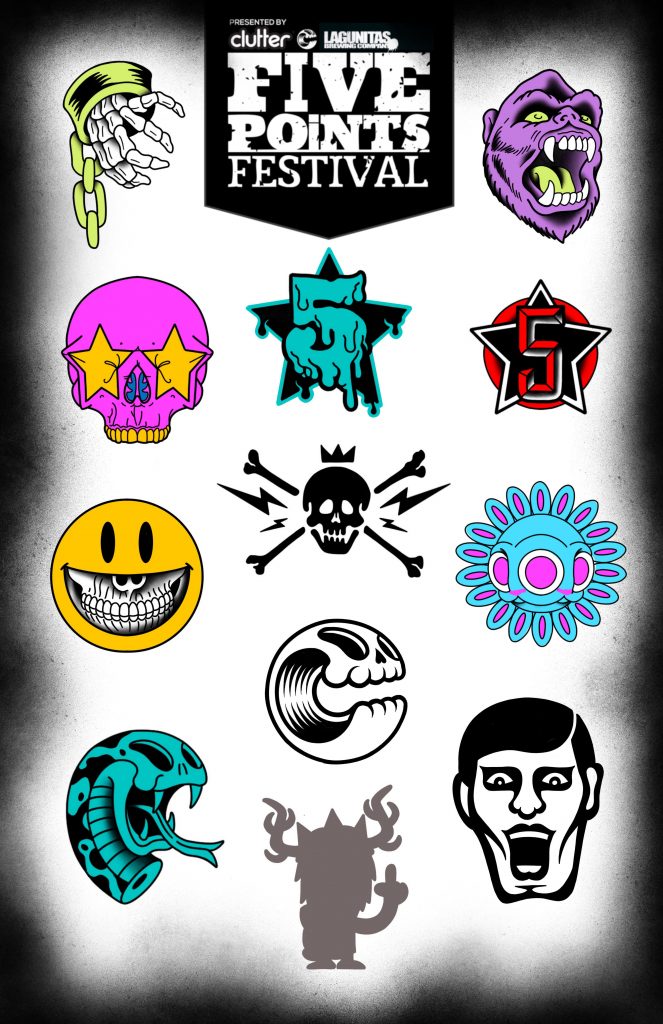 Our amazingly talented Five Points Fest Tattoo artists Ben Scott (@benlickspaint) and Daniel Rotundo (@daniel.rotundo) will be on hand all weekend (June 1 -2, 2019) to provide you with the most amazing, life-long memory!
Our Tattoo Parlour has two options for being inked.
A custom designed tattoo by one of your favorite  Designer Toy artists – Quiccs, Jeff Lamm or Czee13!For this session, you will be scheduled to meet with your chosen artist to discuss your custom design. The artists will then create your design, and you will be booked in with one of our amazing tattoo artists to get it permanently inked onto your skin!
An exclusive flash tattoo! For this option, you will choose a design from one of our flash sheets (more to be revealed before the show). You can choose from either one color, two color, or a three color tattoo! Our exclusive Five Points Fest Tattoo Flash sheets feature's the art of Ron English, James Groman x Thomas Fernandez, Tara McPherson, Punk Drunkers, Skull Toys, Scarecrowoven, Clutter, our very own Five Points Fest logos, plus many more artists yet to be announced!
To get a tattoo, you must be 18 years of age with a valid ID. So, if you're looking for a super fun reminder of your awesome time at Five Points Fest, make sure you reserve your spot as soon as they become available as space is limited and walk-ups will not be guaranteed.
Reserve your spot HERE and stay tuned for more artwork!