Exclusive Five Points Fest Dunny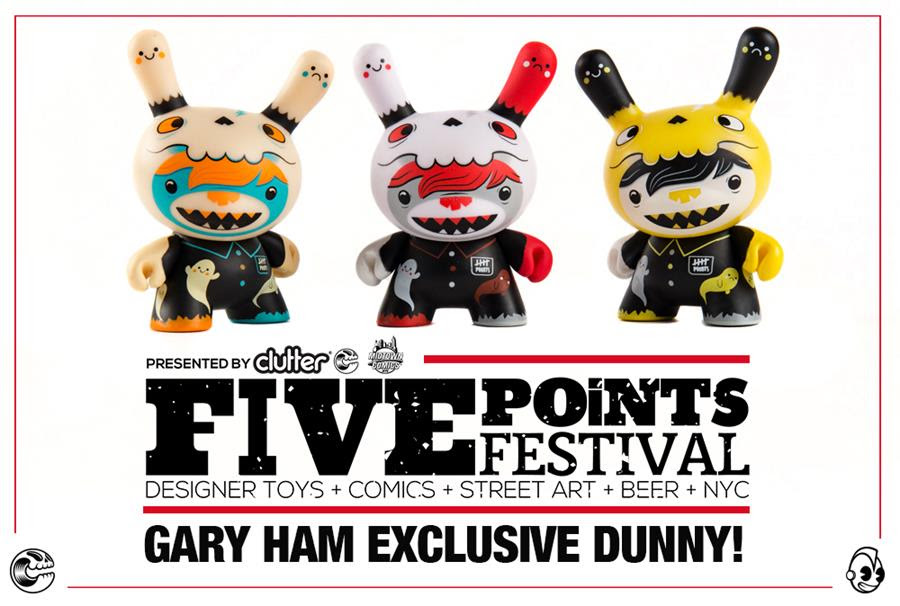 FIVE POINTS VIP TICKETS AND EXCLUSIVE DUNNY RELEASE!
Announcing the first ever Five Points Dunny!  Designed by Gary Ham and produced by Kidrobot!
Five Points Festival is excited to announce an exclusive production Dunny designed by Gary Ham, set to release at Five Points Fest, May 20th-21st!
Available in three colors, 3″ tall, and limited to 1000 pieces total (across the three versions), the Ghost Rider inspired design is the first production Dunny created by Gary Ham released into the world!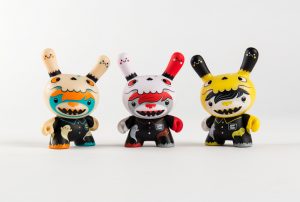 The yellow and black (Designer Toy Awards) colorway (shown above) is the Five Points Festival VIP Exclusive that is included in the Five Points VIP Package.
Limited to just 250 pieces total. This is the ONLY way to secure this colorway, making the VIP package extremely sought-after!
NOT ONLY THAT… the Five Points VIP Ticket also includes;
A VIP Preview/Early Access – Get in an hour early both days to get first dibs on show exclusives – and you know there will be a ton!
Designer Toy Awards VIP Ticket – Party with Designer Toy Royalty at the prestigious 7th annual Designer Toy Awards on Friday, May 19th. The ONLY way for the public to get access!
Saturday Night Party – VIP Access to our Saturday Night shindig, ran by Sonic Boombox – Think cosplay, video games, and live art! Not one to miss.
Exclusive Badge – With swank art just for VIPs
Private Entrance – Roll in from your own entrance – PIMPIN'
VIP tickets are very limited!
The clock's tickin'.
Tickets available now at
FivePointsFest.com