CZEE13 exclusive KCBC beer can design!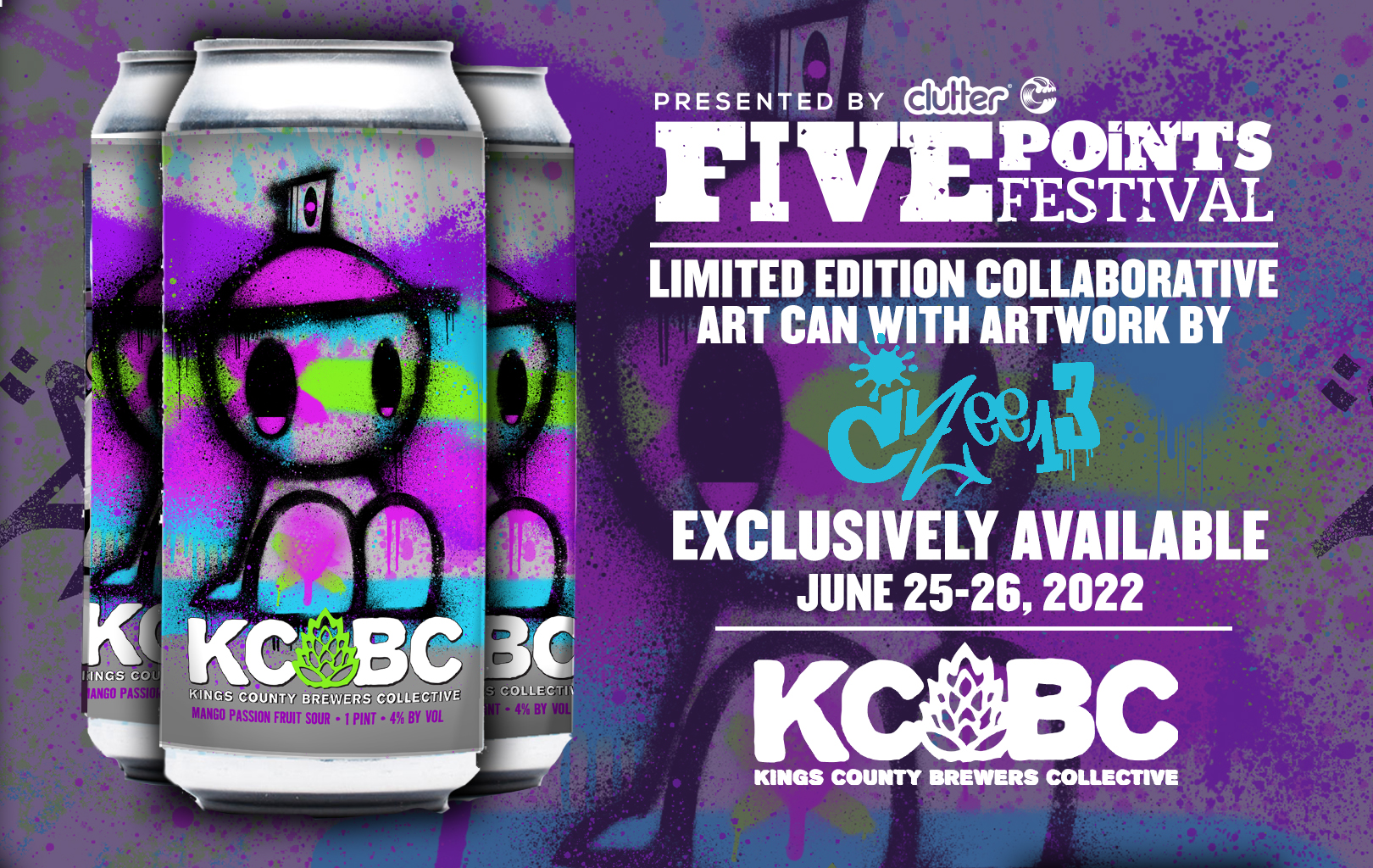 CZEE13 DESIGNS AN EXCLUSIVE KCBC BEER LABEL!
2022 Five Points Artist, UK-based Czee13's, exclusive KCBC beer can design!
We are super stoked to be bringing back our artist brew can collaborations with @kcbcbeer to this year's in-person event!
The last time we released a @czee13art exclusive can, it sold out within 20 mins, so we are super-psyched to bring him back with this year's Canbot-inspired brew.
Partnering with the awesome @kcbcbeer, this year's label adorns a delicious Mango Passion Fruit Sour. Czee's favorite.
In total, we will have four commemorative cans available, complete with KCBCs amazing brews, in four different flavors.
All the cans are limited edition and are available to people 21+ on a first-come, first-served, basis at 11 am on Saturday, June 25th!
2019 exclusive cans, sold out in 20 mins! So make sure you get this year can quick, you snooze you lose!
#kcbc #fivepointsfest22 #czee13 #craftbrew #artistlabel #designertoys #hypebeast #craftbeer #canbot