Sean Leonard returns to host the Designer Toy Awards!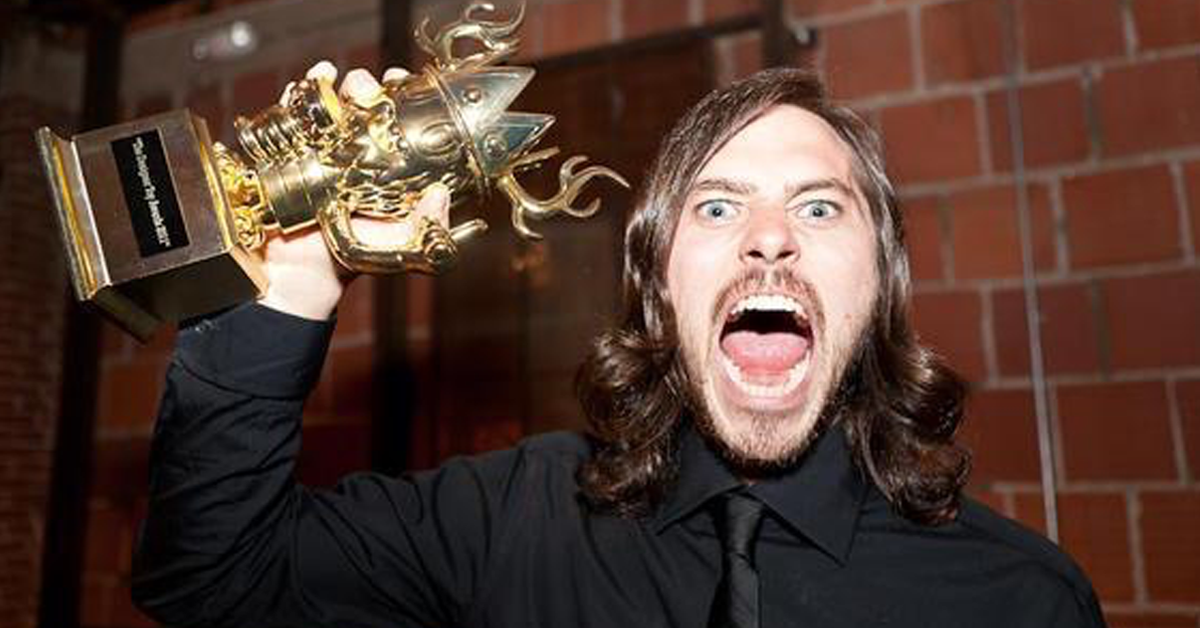 We are super excited to announce that Sean Leonard will be returning to host the Designer Toy Awards!!
Having hosted the very first Designer Toy Awards way back in 2011, Sean Leonard is returning to the hosting duties for the 2019 Designer Toy Awards! Bringing his pro-story telling skills, charm & humour to the DTA proceedings, Sean will be keeping artists & presenters in check this coming Saturday June 1st at the Brooklyn Bazaar!
Doors to the Designer Toy Awards 2019 ceremony will open at 7pm with the first award presentation expected to happen around 8pm.
Want to join us? You will need to have purchased a Five Points Fest VIP ticket, which you can do HERE.