Five Points Fest takes over NTWRK!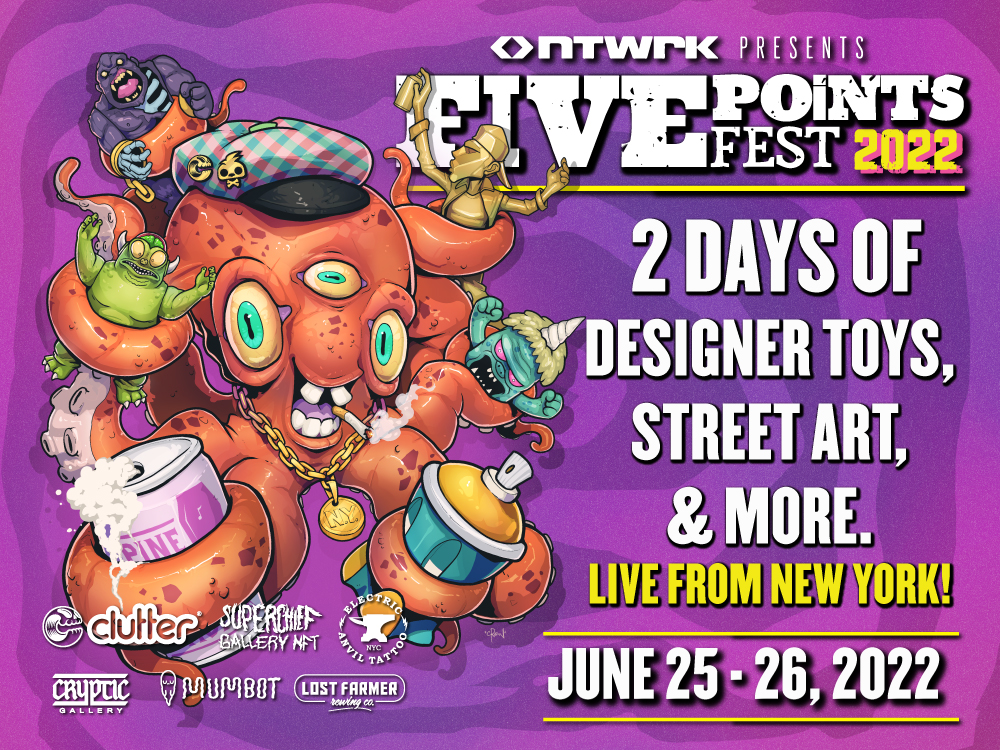 In 2021 Five Points Fest was 100% virtual thanks to our partnership with NTWRK (https://thentwrk.com/), and it was a huge success! For 2022 we are excited to bring both audiences together with our NTWRK stage LIVE IN FROM NEW YORK!

Here we will be able to bring vendors from the show floor directly to attendees who can't make it to the event via the NTWRK APP! Not only that, we will be transporting vendors who can't attend the festival live to the floor and beyond!
If you are a vendor who would like to take part please get in touch or complete this form!
Get ready to go big or go home!