2020 VIP EXCLUSIVE TOY REVEAL!! ​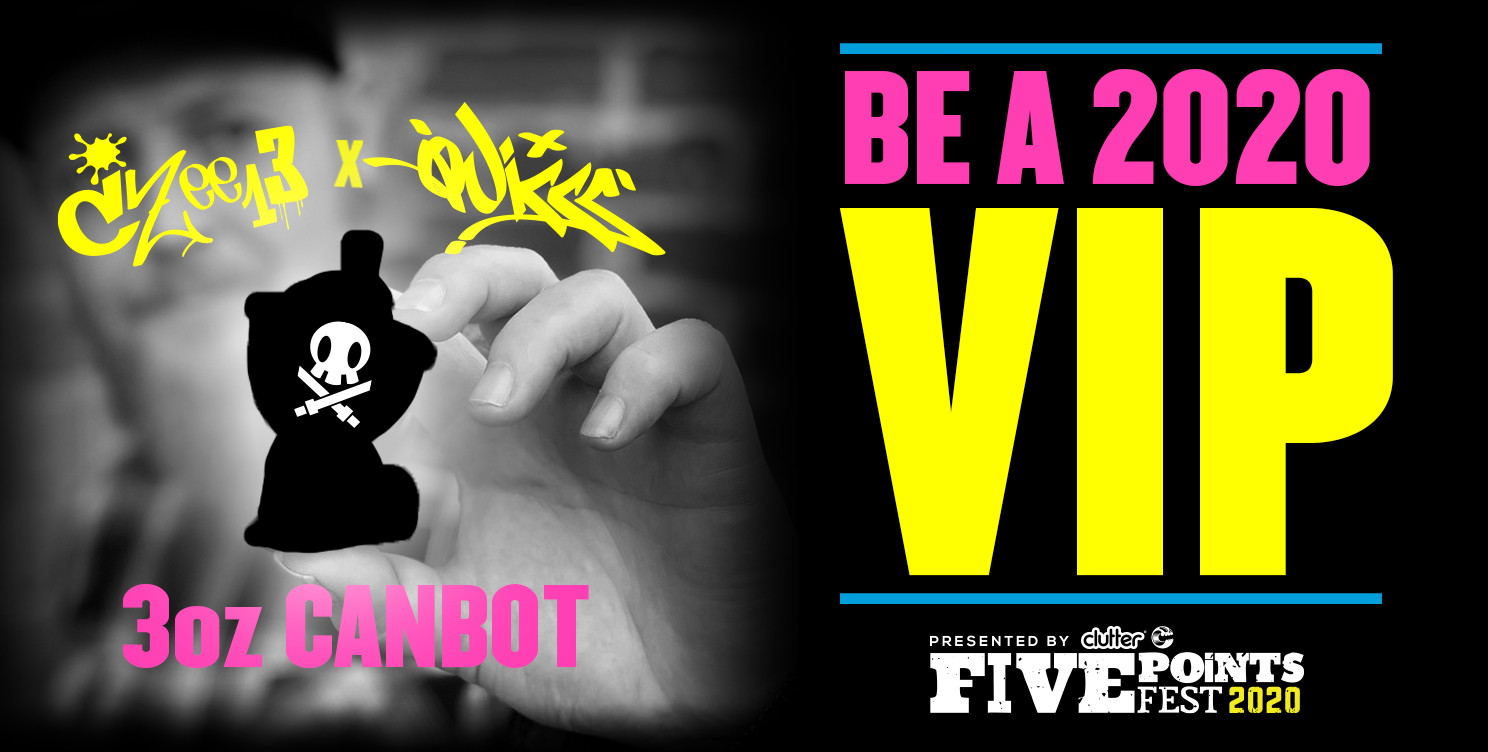 We're super excited to announce that this year Five Points Festival has teamed up with Czee13 and Quiccs to bring you a super special VIP Exclusive toy: The very first release of the 3oz Canbot!
Limited to just 400 pieces worldwide, buying a VIP ticket will be the ONLY way to secure this super rare very special edition colorway! A collaboration between Czee13 and Quiccs, these figures are hard to get and quick to sell out, so we don't expect the VIP passes to be available for long…
NOT ONLY THAT… the Five Points Fest VIP Ticket also includes:
A VIP Preview/Early Access
 – Your VIP badge gets you in an hour early both days!! Get there early to ensure you're first in line for that exclusive you've been lusting after!
An Exclusive Goodie Bag! 
– Your VIP badge also gets you an awesome goodie bag including the official VIP toy and SO. MUCH. MORE!
Designer Toy Awards VIP Ticket 
– Party with Designer Toy Royalty at the prestigious 10th annual Designer Toy Awards on Saturday, May 30th. The ONLY way for the public to get access. Schmooze with the biggest names in the industry at the biggest night in designer toys!
Special Programming!
– Stay tuned for announcements regarding panels, Q&A sessions and more first offered to VIP guests!
Exclusive Badge!
Even your laminate is collectible! Wow, your friends with an exclusive badge just for VIPs!
VIP tickets are very limited! The clock's tickin'