DRAGON76 – 2023 exclusive KCBC beer can design!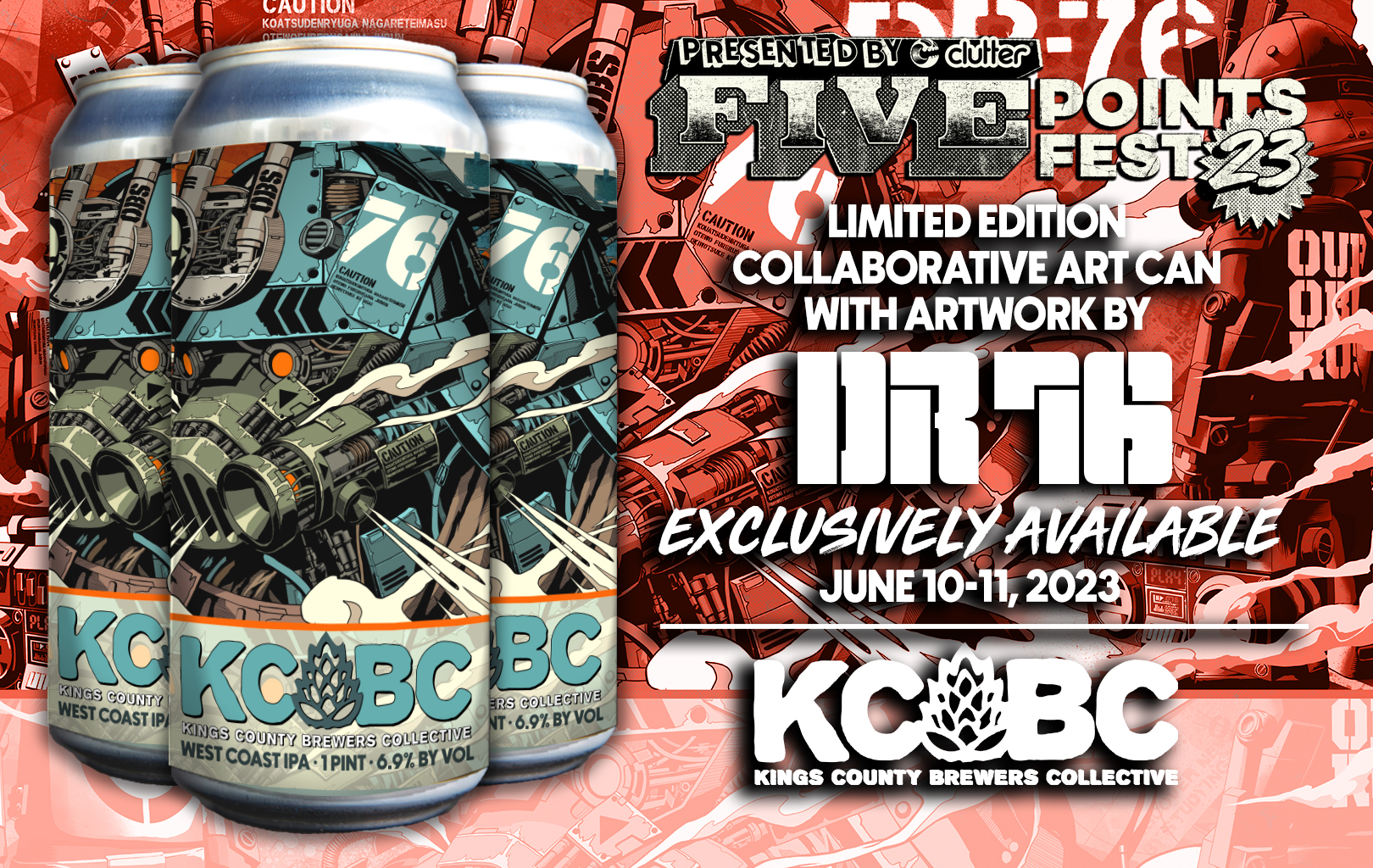 DRAGON76 DESIGNS AN EXCLUSIVE KCBC BEER LABEL!
Dragon76 – winner of the 2022 "Art Fight" designs 2023 Five Points Fest exclusive KCBC beer can!
We are super stoked to be bringing back our artist brew can collaborations with @kcbcbeer to the 2023 Five Points Festival! Bringing together our love of art, beer, and hanging out, these cans represent community and collecting!
This year Dragons Iconic art, adorns a delicious West Coast IPA.
In total, we will have five commemorative cans available [Dragon76 (Paint Fight Winner), Czee13, Dead Beat City, Mumbot, & Ron English ], complete with KCBCs amazing brews, in five different flavors.
All the cans are limited edition and are available to people 21+ on a first-come, first-served, basis starting at 11 am on Saturday, June 10th!
Prior year cans sold out in 20 mins! So make sure you get this year's can quick – you snooze you lose!