Dead Beat City – 2023 exclusive KCBC beer can!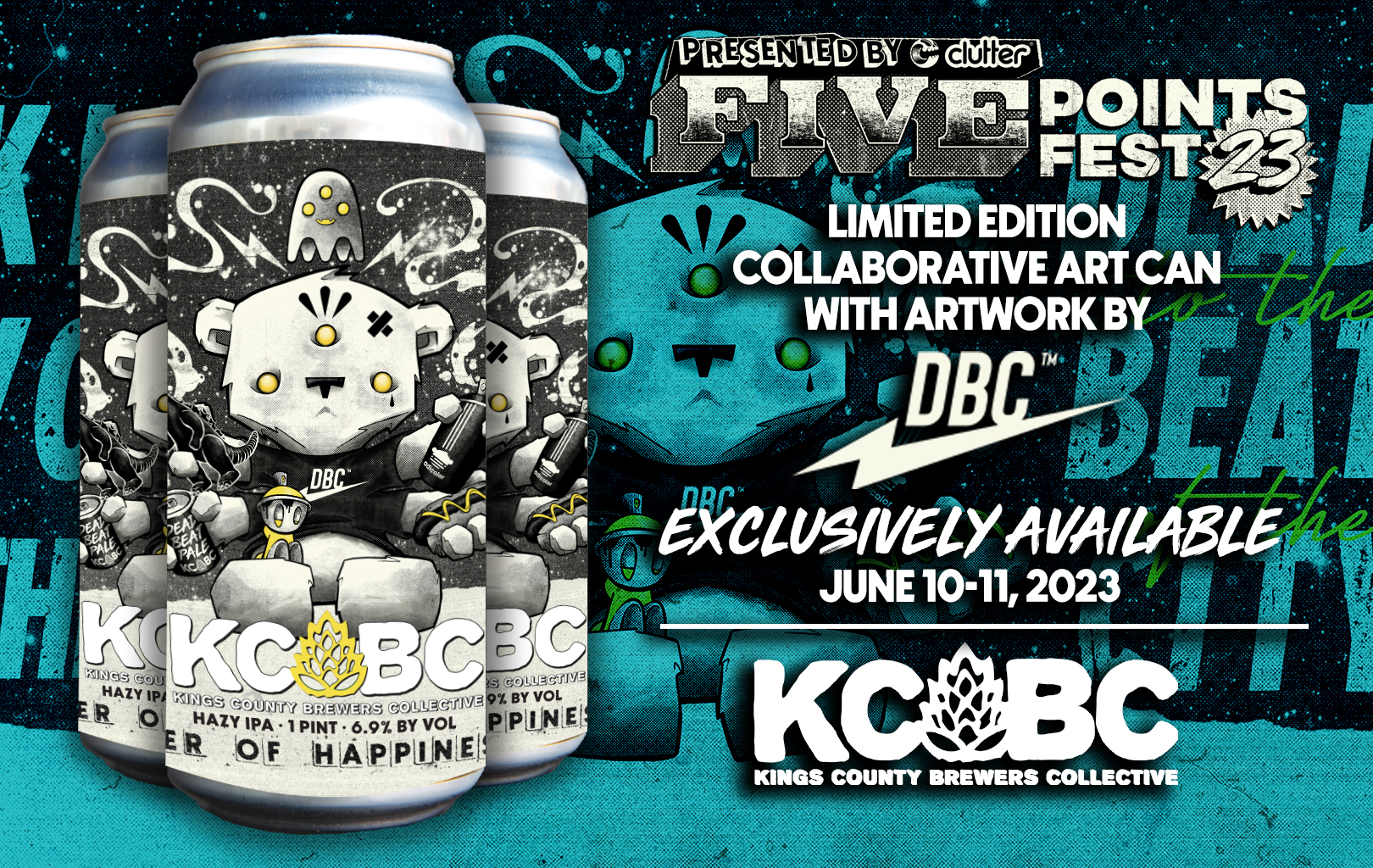 DBC DESIGNS AN EXCLUSIVE KCBC BEER LABEL!
UK Artist Dead Beat City creates 2023 Five Points Fest exclusive KCBC beer can!
We are super stoked to be bringing back our artist brew can collaborations with @kcbcbeer to the 2023 Five Points Festival! Bringing together our love of art, beer, and hanging out, these cans represent community and collecting! Kill
Kill your thirst with this Dead Beat City Sacred Bearer of Happiness Unlimited! Adorning a delicious Hazy IPA!
In total, we will have five commemorative cans available [Dragon76 (Paint Fight Winner), Czee13, Dead Beat City, Mumbot, & Ron English ], complete with KCBCs amazing brews, in five different flavors.
All the cans are limited edition and are available to people 21+ on a first-come, first-served, basis starting at 11 am on Saturday, June 10th!
Prior year cans sold out in 20 mins! So make sure you get this year's can quick – you snooze you lose!