RIOS exclusive KCBC beer can design!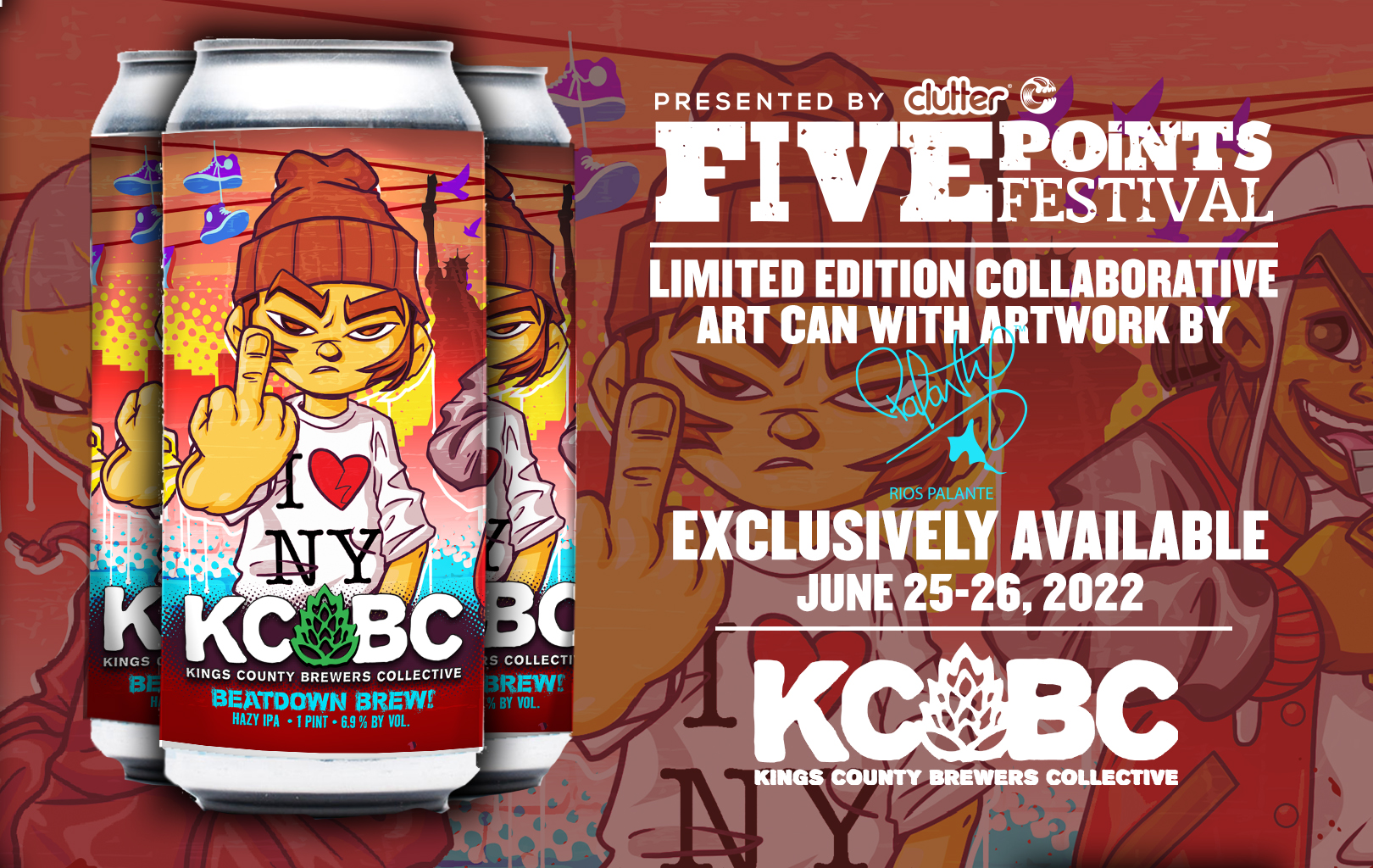 RIOS DESIGNS AN EXCLUSIVE KCBC BEER LABEL!
2022 Five Points Fest exclusive KCBC beer can design by RIOS PALANTE!!!
We are super stoked to see the return of our artist brew can collaborations with @kcbcbeer to this year's in-person event! Bringing together our love of art, beer, and hanging out, these cans represent community and collecting!
Long-time Five Points Fest supporter, amazingly talented illustrator, and toy designer Rios Palante has created a design that's bound to be an instant hit!
Growing up in the Bronx, you don't get much more NY than Rios! His highly collectible Fu Crew not only embody a sense of the streets of NY, but are also an expression of his life experiences and family.
Partnering with the awesome @kcbcbeer, this NYC classic scene adorns a delicious Hazy IPA!
In total, we will have four commemorative cans available [Creon, Czee13, Rios, & Riiisa Boogie], complete with KCBCs amazing brews, in four different flavors.
All the cans are limited edition and are available to people 21+ on a first-come, first-served, basis at 11 am on Saturday, June 25th!
2019 exclusive cans sold out in 20 mins! So make sure you get this year's can quick – you snooze you loose!