We know a lot of people have been waiting for an update from us, and unfortunately, we have been holding out to see what the current state of the Delta variant of Covid19 would bring.
We are still in a situation where is it is difficult for people to travel, and anyone with children are double hesitant to attend large events. We know some large events are still happening, but we have been in touch with many attendees and vendors, and they just don't want to put themselves in a situation where they feel uncomfortable, especially as the winter months close in and infections are bound to spike.
Our focus is to keep everyone as safe as possible, and even with New York implementing vaccine-only events, we are just not comfortable with a 2021 in-person event.
So here is the big news…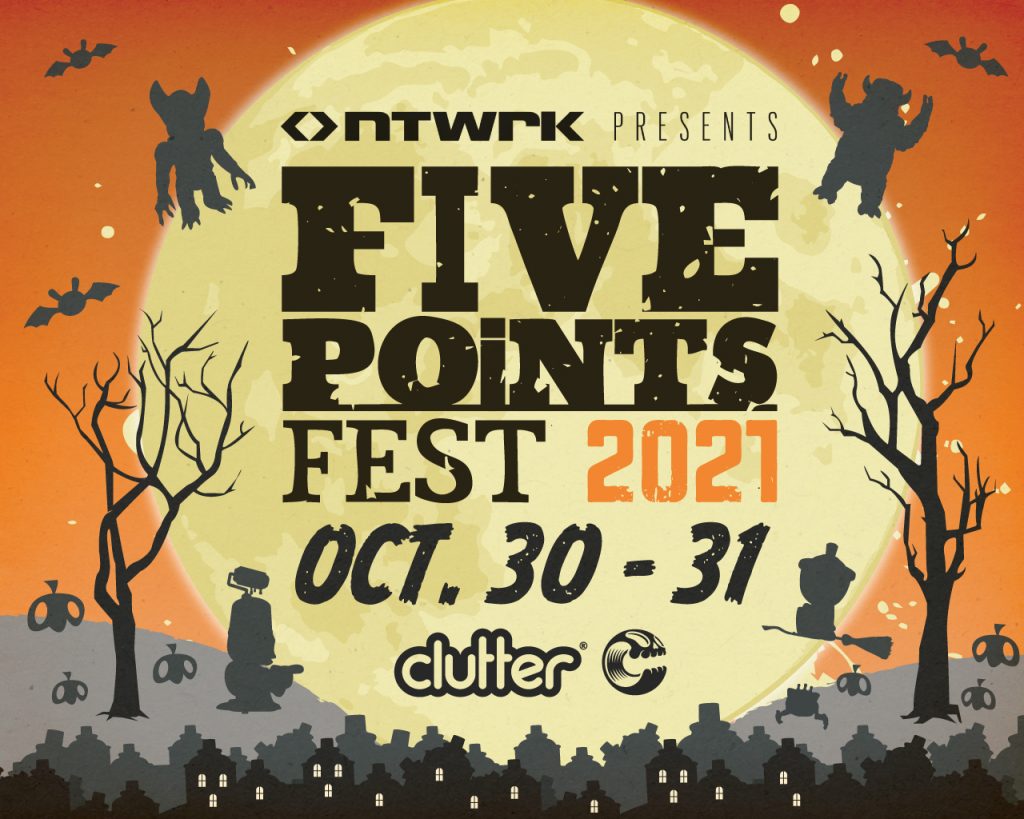 Excitedly, we have partnered with NTWRK to do a full two-day festival takeover of the app! We will be bringing you festival highlights with vendors from all over the world. Download the app and mark your calendars for Oct 30, 31st!!
We will be bringing you killer drops from the likes of Mutant Vinyl Hard Core, The Cotton Candy Machine / Tara McPherson, Boglins, 2petalrose, 5thTurtle, Toy Tokyo, Sket One, and many more….
Look out for more info on what to expect in the next few weeks!
– FIVE POINTS FEST 2022 –

For our next or in-person events, we are psyched to announce that we have secured our usual date of June 4 – 5, 2022 at the same amazing venue – the Brooklyn Expo Center!
All tickets purchased for the 2020 event will be valid and have already been moved to the 2022 date. Please check your event bright account to make sure your ticket is available!
As a team, we create this event because we love toys, art, and most importantly our community of artists and collectors. We are so grateful for all of your continued support so that we can keep putting on events that expand and solidify the community!